Making a Difference Tameside event at Office Tech and Space on the 17th of August.
E-Foods who have supported Making a Difference Tameside for 3 years, recently held a golf tournament and raised £5,750 for the Skills centre. Thank you to everyone at E-Foods in Denton -May 2022
e-foods Charity Golf Day raises an amazing £13K!
13 May 2022
e-foods hosted it's annual Charity Golf Day on Thursday 5 May 2022, with over 80 attendees, to raise money for two amazing charities, Hospitality Action and Making a Difference Tameside.
E-Foods have also provided Making a Difference 3 complete computers with brand new keyboards and the latest version of windows. The people who have received these computers, Lee, Danny and Andy. All three were thrilled.
E- foods of Denton have kindly donated two I pads on which we can regulate, record and monitor food allergies. The software will be a great addition in the costing process of all our ingredients used to make our delicious and very affordable cakes and meals made by our fully trained members.
Wayne Jones has been our systems administrator for 12 months and is now about to leave. Id like to give a massive thank you from everyone at making a difference. As well as helping out of the charity shop and serving in the Oasis cafe and has been a brilliant support to everyone. Including me, Janice! We wish you much success in your new job. It has been a pleasure to have worked with you.
A note from Wayne (Thats him on the far right)
"I would like to thank Janice, who gave a chance even with such a large job gap before i joined on a placement that became paid. I would like to thank everyone, my fellow staff, members past and present who make the centre what it is, the volunteers i loved working with, also our loyal cafe customers who help with out knowing you help. It is with a sad, heavy heart i leave my position, but hey-ho, you're not gonna get rid of me anyway, best flat white in Ashton, Thank you all"
Champion Awards 2019 Greater Manchester Health and Care
In memory of May Sophia McClellan our amazing, wonderful, lovable customer, who sadly pasted away on Tuesday the 3rd of September. We will all miss her smile, her love her amazing sense of humor. Here are some of the memories we have of May, her 90th birthday, Sing a Long which she regularly attended. May had a wonderful trip with us down the peak Forrest canal.
"May was a wonderful person who also made friends where ever she went, she was never going to end up lonely. she never understood why people loved her " -Beverly Warner
"She was a lovely bubbly chatty person who always loved to have a go" -Christine, Bev, Susan
Amanda reminded us of Mays favorite quote "its a shame"
It was mentioned at the funeral; "May had a favorite taxi driver whom she invited out to lunch, May always insisted paying her way, but this happened: The taxi driver wanted to pay, so he took Mays ten pound note and asked the staff member to change it into pound coins, paid for lunch, then proceed to give May the ten pound coins, who thought that she had paid. Few weeks later May asked the taxi driver to go for lunch again, and went onto say "This time its on you!"
If you would like to make a contribution to Making a Difference Tameside contact our office for more details.
Beverly Warner one of our longest serving volunteers, since 2005, on Thursday. 4th July received a certificate for Dedication to Volunteering. Well done Beverly we are so proud of you. Thank you for all your hard work over the years.
The evening was hosted by Tony Walsh a renowned Manchester poet- we enjoyed a 3 course meal and also enjoyed listening to all the other dedicated work done in the health service.
Fundraising Event
Tony is a trustee of Making a Difference Tameside who has offered to ride his exercise bike in the Oasis Cafe. On Thursday the 4th of July Tony accomplished his challenge and raised a rather modest total of £1545. A big thank you from everyone at Making a Difference. A true over comer.
Don't be fooled by Tony's apparent expression he's glowing inside!
In 2016 Tony suffered a heart attack whilst working with the team, renovating the building. He also has just recovered from throat cancer, so Tony is showing through this challenge that it is possible to overcome serious set backs.
On Thursday the 29th of November a group of members, The Art Instructor Anthony and Janice went down to the Manchester Christmas market on the purpose of giving a massive thank you to Sean Wilson.
Sean had recently raised a grand sum of £3000 for our charity Making a Difference Tameside, by appearing on Celebrity Mastermind, His chosen category was birds, a passion both of his and Anthony the art instructor, a long term friend of Seans having known each other from junior school. Thank you to Anthony for suggesting our charity to him.
Janice bought some of Seans wonderful cheese from his artisan stale on the market. Get down there and try some it's amazing!
Making a Difference Tameside
During a week of 22nd to 27th of October we held coffee mornings with activities and cakes galore. Making a Difference raised £100 for the McMillan cancer support foundation. Well done to all the volunteers who baked cakes and encouraged the customers to get involved in the activities.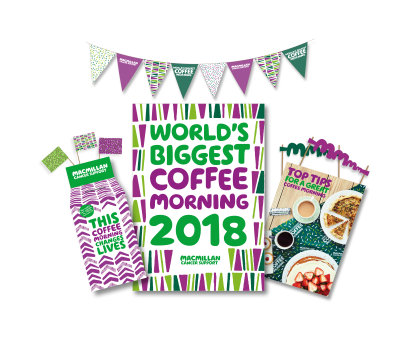 Billy's bike ride raised £220 for Making a Difference Tameside. well done! from all of us at the Skills Center. A big thank you!
We would like to thank all of the following people for their support and donations.
Howdens (https://www.howdens.com/)
Bramhall Flooring (http://www.bramhallflooring.co.uk/)
Ashton Signs and Print (http://www.ashtonsigns.plus.com/contact.htm)
Mossley Cornerstone Church (https://www.cornerstonechurchmossley.com)
Good News Gospel Church (http://www.goodnewsgospel.co.uk/)
Bromleys Solicitors (http://www.bromleys.co.uk/)
Cundiffe's Glass (http://www.cundiffsglass.co.uk/)
Lohan Ceiling's (http://www.lohanceilings.co.uk/)
Mr. and Mrs. Paul Sayer
Simon Hogg
Spencer Hogg
Janet Williams
Anthony Hamer
Colin Buckley
Jack Lyons
Paul Wainwright
Pam Kaiser
Peter Hallis
Norman Shackleton
Steven Wilson
If you aren't currently listed and have helped us in any way, we haven't forgotten you, we just want to spell your name correctly! (Get in touch and let us know!)
Fund Raising Honour – Spencer Hogg (trustee)
from all the members and associates of Making a Difference Tameside would like to thank Spencer Hogg for raising over £500 for the charity. Taking place a half marathon to raise money for the foundation.